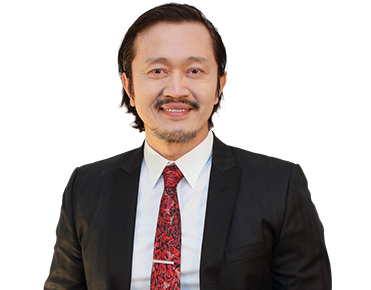 Shuyuan Julian Yang, DDS
Dr. Yang attended Taipei Medical University Dental College from 1984 to 1990, and the New York University College of Dentistry from 1991 to 1993. After completing his dental degree, Dr. Yang continued his education from 1993 to 1995 in the Advanced Education Program in Prosthetics at New York University. Today, Dr. Yang continues to further his education by taking semi-annual continuing education courses. He is also a member of the Northeastern Gnathological Society (NGS) and the American College of Prosthodontics (ACP).
Dr. Yang has been practicing in the Parsippany area for 20 years, and he strives to provide the best possible dental treatments that are designed to meet the needs of each individual patient and that will achieve the best possible outcome. Dr. Yang has also been recognized for his skill and dedication to dentistry. He was given the Best Clinical Faculty award by Residents PG Prostho in 2011, 2010, and 2009. Dr. Yang was also recognized for his compassionate nature towards his patients when he received the David B. Kaiser Award of Compassion in 1993. Dr. Yang always listens to his patients, and maintains great patient communication throughout treatment, whch augments his considerate, understanding, and accommodating care.
In addition to being a dedicated clinician in his private practice, Dr. Yang has also committed a large portion of his career to teaching and guiding young dentists in an academic environment. He started teaching undergraduate dental students in 1993 while he received his training in prosthodontics at New York University. He was awarded many co-assistant professorships upon completing his program in 1995. The first phase of his teaching spanned 1995 to 2001. As a young prosthodonitst, he worked mainly with undergraduate dental students in their simulated lab exercises and supervised their clinical activities during patient care. After taking a break for a few years, he returned to academia in 2006. He focused his energies in training dentists in a post-graduate prosthodontist program, the same program from which he graduated over a decade earlier. He also served as a member of the Curriculum Committee and helped to shape the future of dental education. Along with his supervisory and clinical duties, he was also heavily involved in administrative activities and helped students to develop their research projects and table clinic presentations. Dr. Yang left the job in 2012 for personal reasons.
Outside of work, Dr. Yang enjoys a variety of activities. Some of his favorite pastimes include tennis, body building, and cooking. He also enjoys music, and he collects diecast cars.